Parts of a wedding invitation
Learn about the parts of a wedding invitation and the specific functions of each component.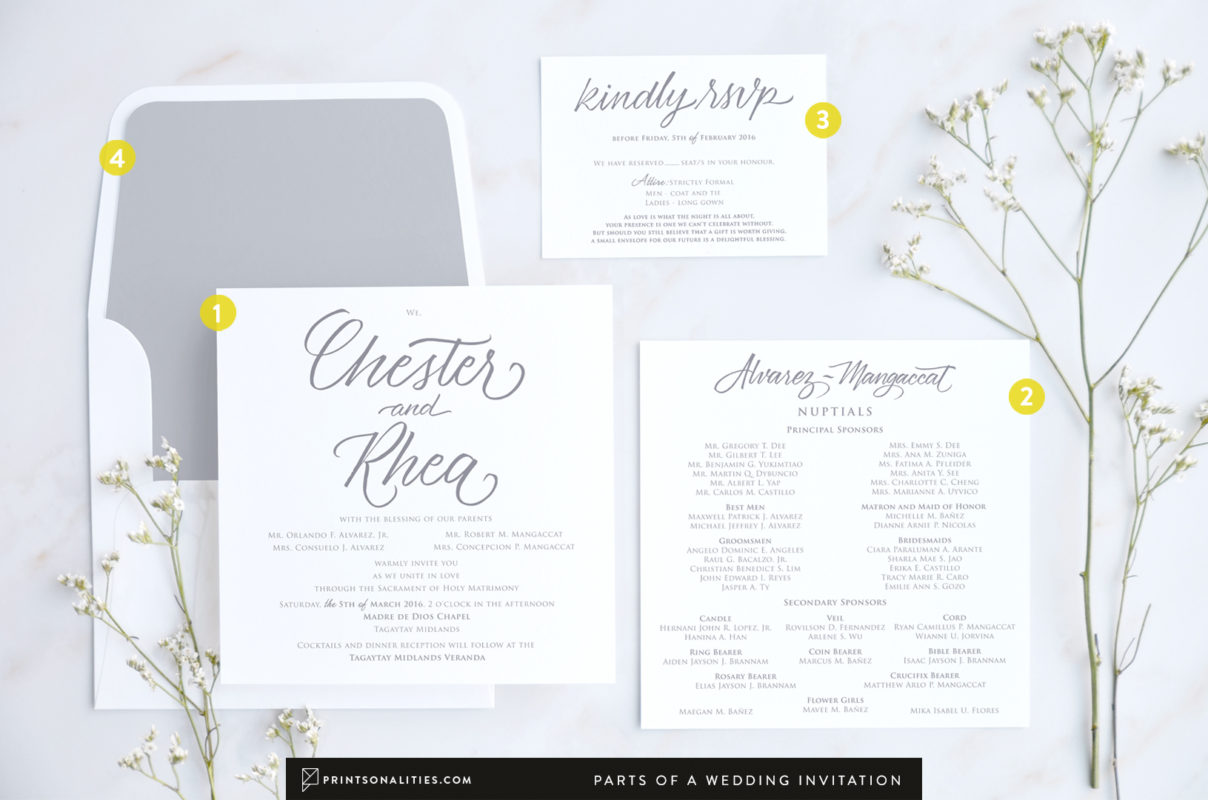 1
Main Invite
The most essential component of your invitation. It contains all of the important details of your wedding: host line name of the couple, date, time, and location.
2
Entourage Card
A list of the wedding party. Typically used in Filipino weddings because of the respect Filipino couples wish to extend to their family, friends, and sponsors.
3
RSVP Card
A card provided to confirm guests' attendance. Contain info like reserved seat/s, reply date, contact person, attire and other details.
4
Envelope
The envelope literally ties everything together. It protects the precious cards inside and is used to put who the invite is inteded for.