When we got the call that we would be doing the Principal Sponsor invites of Dong and Marian and that they wanted something special, we were beside ourselves because we love things that challenge our creativity.
The people they listed were those who have made a notable impact in their lives—people who have guided them in some way and they wanted that guidance to be with them as they start a new chapter in their lives. It was important for them to be the one to personally invite the people they wanted to be their principal sponsors and not just call them up or have someone else ask for them. They wanted to emphasize how important these people were to them so they put a lot of thought into what token to give them. It had to be usable, meaningful and reflective of the big part they played in the lives of Dong and Marian. There were quite a few concepts but we finally went with the dipping pen quill and ink set envisioned by their wedding planner Teena Baretto.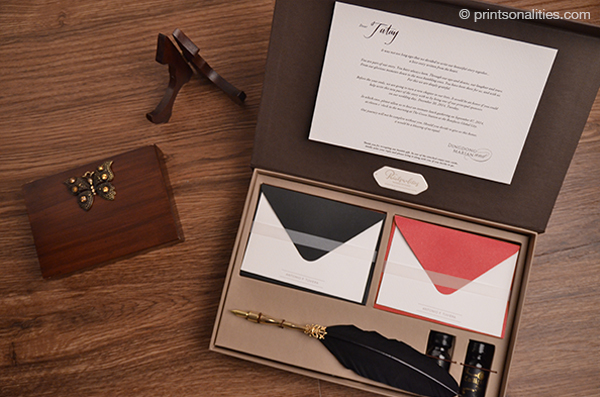 They gave a premium Printsonalities Paperie box from our Paperie Classic line that allowed them to customize the contents of the box. Inside, we assembled a dipping pen quill, two bottles of ink and personalized notecards lovingly made by us.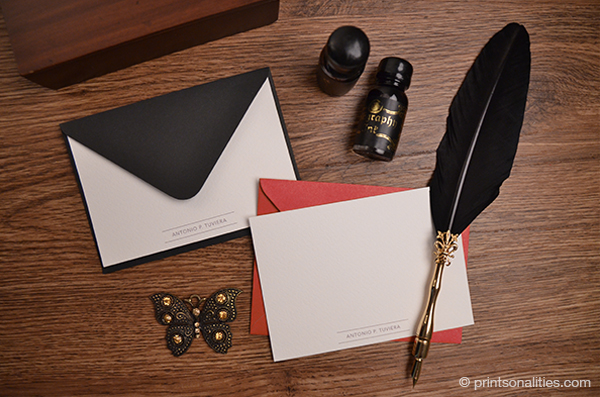 Here are some pictures of their principal sponsors receiving the beautiful boxes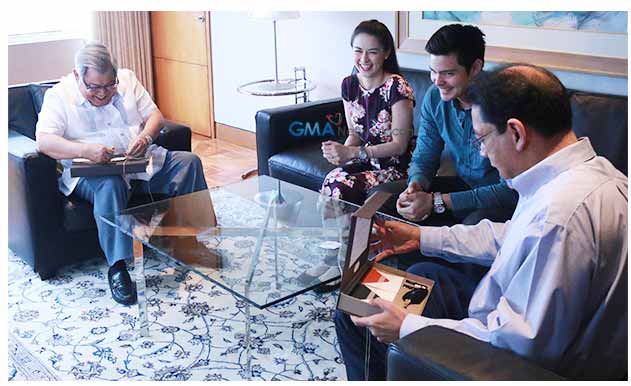 GMA Chairman and CEO Atty. Felipe L. Gozon (FLG) and President and COO Gilberto R. Duavit, Jr. (JRD)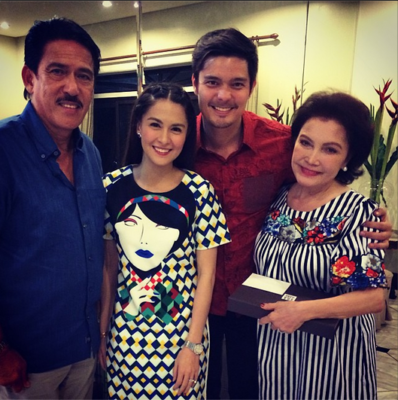 Sen. Tito Sotto and Helen Gamboa-Sotto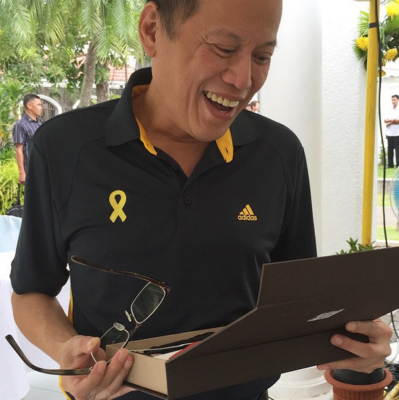 President Benigno Aquino III