We're grateful to have been part of the invitation dream team of Bride and Breakfast's Garden Soiree! A quaint gathering of established and up-and-coming wedding/event suppliers hosted by brideandbreakfast.ph
The Making of the Invitation
The invitation sets the tone for any event. It tells guests essential information on where to go, when it will be and how to dress. This often undervalued printed work of art also has the power to tie the look of any event together by spilling the design over even the smallest details (menu cards, place cards, gift tags, name tags, etc)
The Garden Soiree invite was definitely a statement piece with a strong yet dainty personality. After the first box was assembled, we were ecstatic about how lovely it turned out to be. The lovely design, rich purple custom-colored box, brilliant gold foil had us in a daze.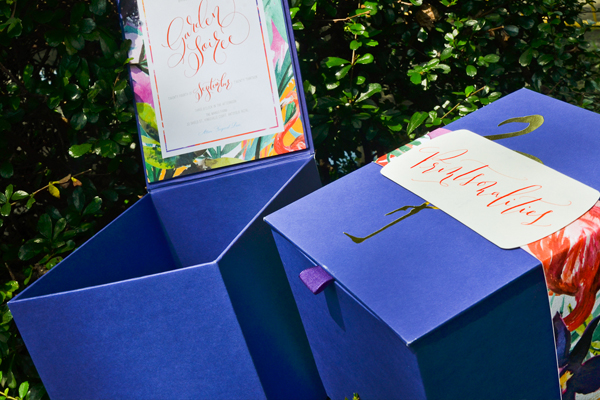 The first guideline for the invitation was it had to impress; opening it should be an experience. When Janna Simpao, the woman behind brideandbreakfast.ph, decided on a concept she sought out the suppliers that she was confident could not only deliver but wow her guests as well.
Arlene Sy-Salva hand painted the tropical flora in watercolor, The Fozzy Book did the design for the cards and all the beautiful calligraphy while Printsonalities was tasked with bringing these designs to life in print and expertly putting together the delightful package.
Contrary to popular belief, invitation making is highly technical. There are a lot of specifications to get right and the smallest details can make or break a suite. Getting the size perfect so cards don't move around, readying digital artwork for printing, actual printing and color matching, assembly and ensuring that etiquette standards are met, are just some of them. For this invitation, we made a 3D mock-up before production.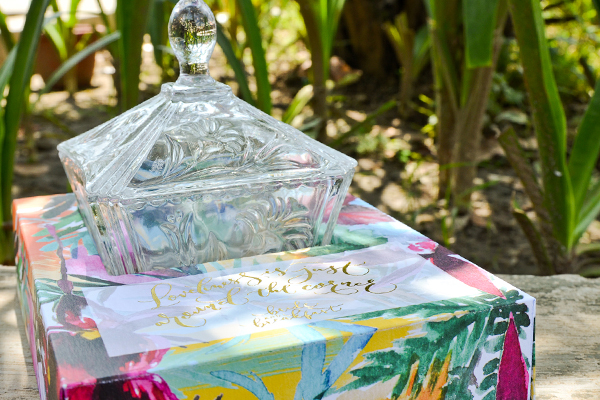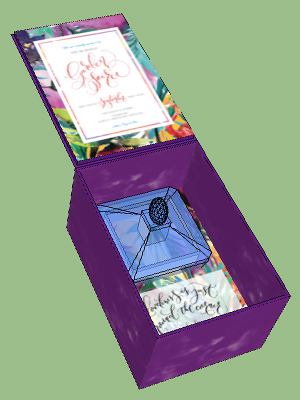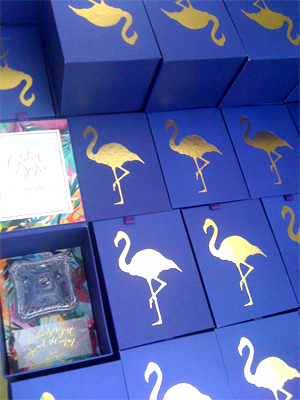 Garden Soiree
Upon arriving at the venue, we were thrilled that the invitation served it's purpose well. Everyone came in their best tropical luxe garb and the relaxed and cheerful mood was palpable. It was a welcome break from a busy week and a great place to catch up with fellow wedding suppliers.