These two beautiful ladies, inspired the very first personalized magazine-style debut invitations Printsonalities ever created. Jorgina's debut in February 2011 and Zian's in August the same year both featured their stunning pre-debut photos that captured them in different genres of fashion.
The main motivation for the two magazine-style debut invitations is that all of the glossy pages must naturally be about the debutantes. They aren't just for inviting people but also a representation of the celebrants.
Jorgina Almoro's Mod Charm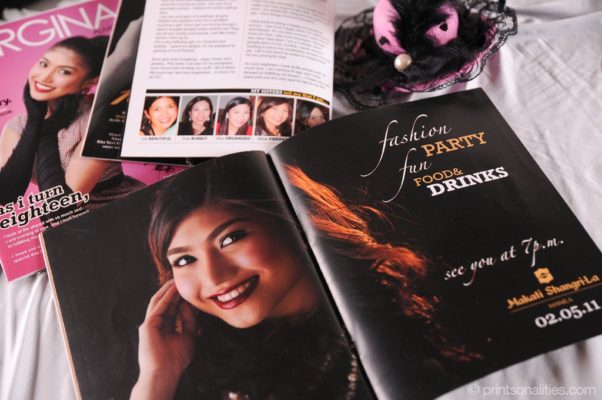 Her sweet smile and character were on display in this chic magazine-type debut invitation. Her theme for her debut was "Mod" which according to her means "being fashionable, stylish, modish, being current or prevalent, being contemporary or modern, being innovative or new, and being chic, classy or posh".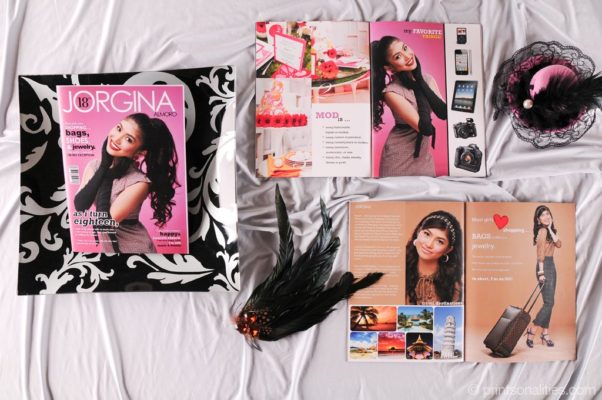 Indeed, all throughout the beautiful pages of this glossy invitation was Jorgina in her full bloom as a lady.
Zian Serranilla's 1950's Glamour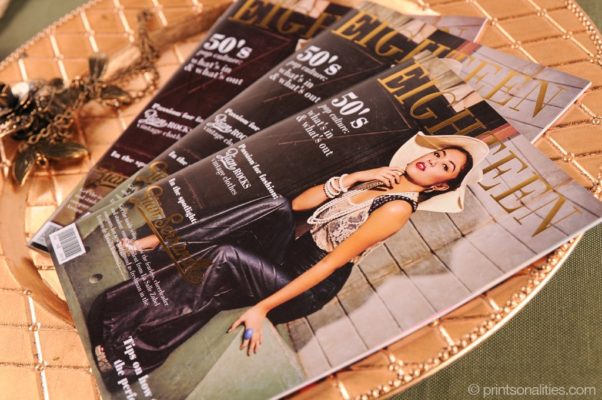 Zian's theme for her debut was a bit more serious and more mature. Adopting a 1950s fashion era, her fabulous wardrobe exhibition matched the vintage-inspired fonts and glossy paper stock that elegantly displayed her glamorous transition into adulthood.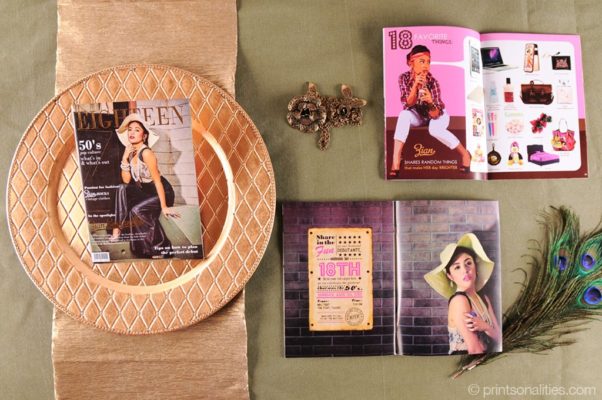 The Debut is a traditional Filipino celebration of one's entrance into adulthood. This tradition is somewhat similar to the Quinceañera of the Latin Americas in terms of grandness and significance. This is one of the very few times in your life that the love and appreciation of your friends and family are very much felt.
And, well, no other kind of invitation can fit this meaning than a full-blown magazine about you.
More than the high quality customized wedding invitations and stationeries we are respected for, the debut invitations of Zian and Jorgina both show that Printsonalities can execute any concept, any design that the debutantes may be dreaming about for their celebration.
Imagine being in the cover and centerfold of your own magazine. It's like realizing your superstar dreams in the pages of a debut invitation.