Escueta-Magdangal Wedding (11/21/11)
Even before our first meeting with Filipino celebrity couple Mark Escueta and Jolina Magdangal, their wedding planner Chinkie Uy Agregado already told us about the couple's concept for their wedding invitation — a scrapbook that will paint their story in pages of photos, souvenirs and mementos of the love and friendship they have shared together.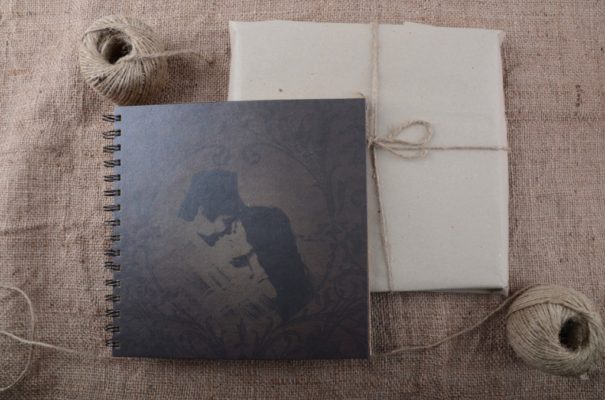 This was a collaborative project we did with our sister company, Written in Ink (Wink). The scrapbook concept perfectly embodied the vibrant and animated personality of Jolina who is known for her youthful charm and penchant for arts and crafts. Add to that the creative music artistry of Mark, making the Filipino texts witty, poetic and playful all at the same time. They both had their contributions in the whole concept, from the design up to the final packaging. Jolina and Mark actually hand-crafted the "love wires" themselves.
The cheery and colorful scrapbook wedding invitation was made possible with Wink's high quality digital printing and their fresh design sense. It featured 28-pages of more than a hundred photos of the couple, reproduced souvenir tickets and boarding passes, paper clips shaped into their initials, thin wires forming the word "love" and another one to form a cute hanger for the fabric samples, paper dolls for the dress code, and many more embellishments. The real challenge for Printsonalities was to put it all together, creating a unified scrapbook wedding invitation worthy of the beautiful love story it unfolds.