Another well-loved wedding destination in the Visayas region is the province of Cebu. Made up of a long, narrow main island and 167 surrounding islands and islets. It boasts of serene lines of pristine beaches and greening nature parks, apart from the metropolitan cities of Cebu and Mandaue.
Its stunning Roman Catholic churches are one reason why Cebu is a favorite wedding destination in the country. Churches here appeal to all tastes, from historic to contemporary. These sites envelope you with a feel of a genuine Filipino celebration; topped off with the notable hospitality of Cebuanos, these churches lets you experience the essence of a Philippine wedding, much more, a Cebu wedding.
Some of the most popular churches in Cebu City include the Basilica Minore del Sto. Niño, Archbishop's Chapel, Our Lady of the Sacred Heart, Redemptorist Church, St. Therese Parish Church, Cebu Metropolitan Cathedral and Sacred Heart Parish.
Up to this day, this hospitality and fidelity to tradition are signature characteristics of the progressive province of Cebu and is upheld by the Cebuano prime movers, dignitaries and ordinary individuals alike.
Let's take a look at these remarkable weddings that took place in the beautiful Queen City of the South.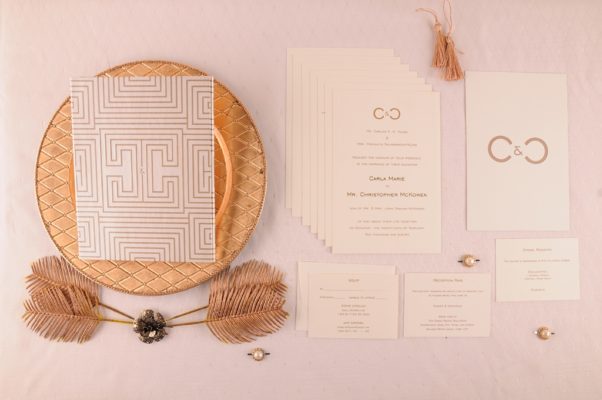 Christopher & Carla

This ornate wedding invitation embodies an upscale wedding at Metropolitan Cebu. The many cards included in this invitation set tell of the hospitality and thoughtfulness of Cebuanos. The week-long celebration included a Despedida de Soltera, A Cocktails Party and a Cebuano Hospitality and Culture Event
Chris and Carla's wedding, considered as Cebu's wedding of the year, took place in the Cebu Metropolitan Cathedral followed by a reception at the Waterfront Cebu City Hotel.
Planning to have your big day in Cebu? Here are some of the favorite hotels in Cebu's metropolitan area
Shangri-La Mactan Island Resort and Spa
Punta Engano Road, Lapu-Lapu, Cebu, Philippines
(+6332) 231-0288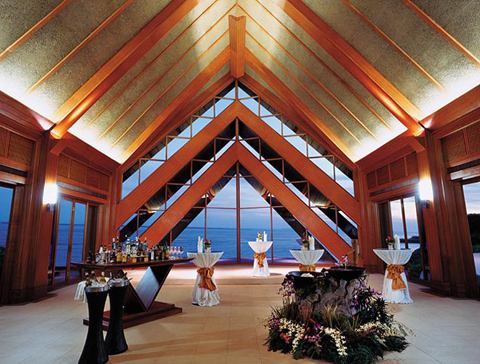 (photo from Shangri-La Mactan)
Waterfront Cebu City Hotel
Park Salinas Drive, Lahug, Cebu City, Cebu, Philippines
(+6332) 232-6888, (+632) 687-0888
wcch@waterfronthotels.net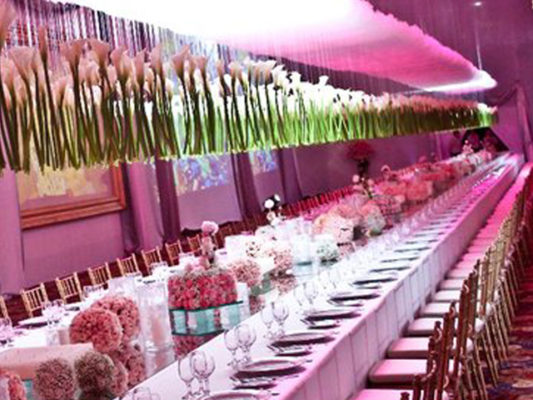 Marco Polo Plaza Hotel
Cebu Veterans Drive, Nivel Hills, Cebu City, Cebu, Philippines
(+6332) 253-1111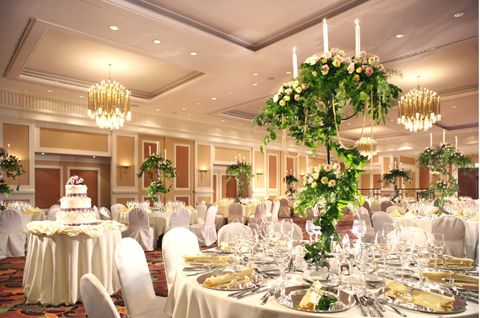 Whether you're planning for a Cebu church wedding or a Cebu beach wedding, or even just planning to visit just to experience its spellbinding charm, remember to allot time to visit the many places around the province to truly make the best of your stay. Enjoy the wonderful sights and relish the best delectable local dishes.
And if time permits, find the best Cebu lechon (roasted pig) to take home to your family and friends!