Aristotle once said, "a great city is not to be confounded with a populous one."
Tagaytay is one of those great cities you would want to go to for a real escape. It's a perfect destination for quick and spontaneous getaways when you're stressed out from metropolitan city life–the hustle and bustle of urban streets, the daily rush in the walkways, and the heavy traffic and unbearable pollution.
This city in the province of Cavite, nestled on the cradles of Taal Lake and Taal Volcano, is arguably one of the most popular tourist destinations in the Philippines. Foreign and local tourists alike can relax over freshly brewed native-grown coffee while relishing the beautiful view of Taal Volcano, all just within a 2 to 3-hour drive from Manila, the Philippine capital. It is a dreamland blessed with a romantic ambiance well suited for intimate gatherings, first dates, honeymoons or even weekend retreats with the whole family. With its cool climate, a breathtaking landscape, enjoyable leisure activities and fancy food stops. Tagaytay is definitely a city worth visiting over and over again.
The charm and romantic mood that Tagaytay City offers has brought about its reputation as one of the best destinations for church weddings and garden weddings. Through the years, Tagaytay has become a favorite wedding venue of Filipino celebrities and influential personalities with the picturesque churches and chapels and a long directory of enchanting garden hotels and restaurants with a stunning view of Taal Volcano.
Below are the most preferred churches in Tagaytay City and in its nearby towns.
Our Lady of Lourdes Parish Church
Madre de Dios Tagaytay Midlands
Ina ng Laging Saklolo
San Antonio de Padua (Silang, Cavite)
Chapel on the Hill (Nasugbu, Batangas)
Caleruega Transfiguration Chapel (Nasugbu, Batangas)
Take a look at these wedding invitations we've done for two Tagaytay church weddings. Both wedding ceremonies took place in Our Lady of Lourdes Parish Church followed by a reception at Ville Sommet.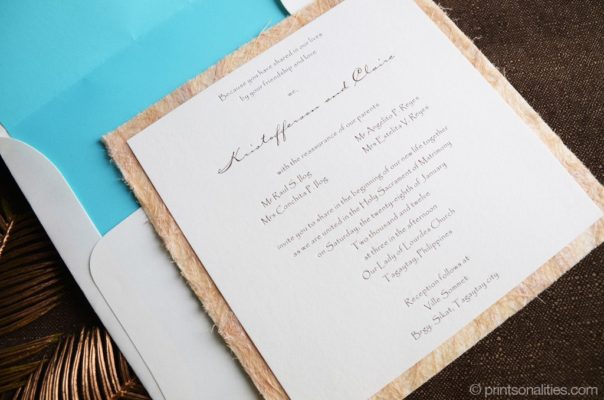 Kristofferson & Claire
A wedding that exudes the elegance of the occasion while emphasizing a Filipino wedding with its bordering abaca layer. Included in this invitation set is a map of their Tagaytay wedding venues.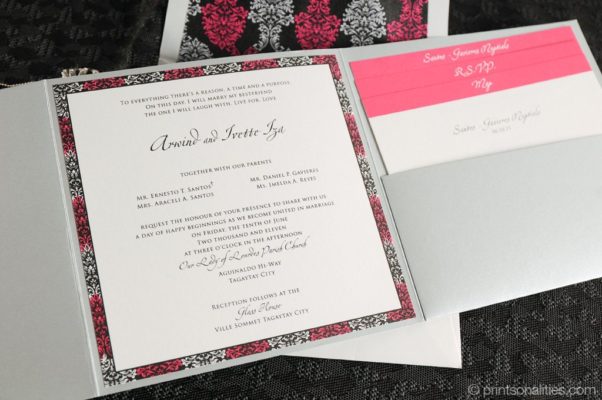 Arwind and Ivette
The invitation of Arwind and Ivette in 2011 perfectly captures a garden wedding reception in Ville Sommet. It was an elegant pocket fold invitation in silver with pink and white floral and damask patterns beautifying the set.
Whether you're having an afternoon garden wedding or an evening dinner reception, be mesmerized by the beauty and feel of these wedding reception venues our soon-to-weds prefer the most. Experience the cool Tagaytay breeze, enchanting yellow lights and unique architectural and interior designs of these quaint establishments in Tagaytay City and adjacent towns.
Antonio's
Barangay Neogan, Tagaytay City, Cavite
(+6346) 413-0975 or (+6346) 413-1054
(+63917) 899-2866
antoniosfarm@yahoo.com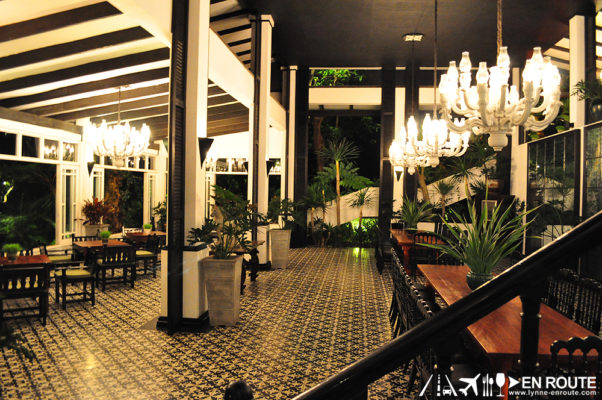 \
(photo from En Route)
Ville Sommet
#5 J.P. Rizal St., Sicat, Alfonso, Cavite
(+632) 551-8940
(+63917) 832-3908 or (+63922) 856-9811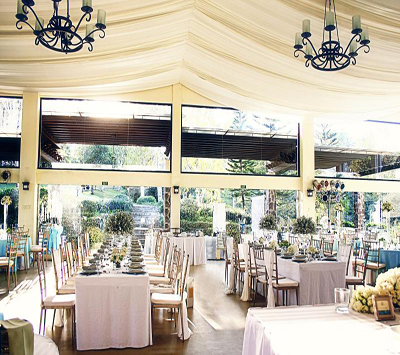 (from Ville Sommet)
Splendido Taal Golf & Country Club
Taal Ridge Road, Laurel, Batangas
(+632) 529-8213
(+63928) 300-5922
inquiry@splendidotaal.com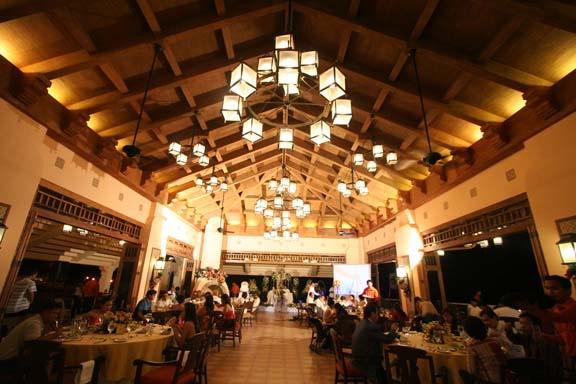 (from Weddings at Splendido)
Tagaytay Highlands
Tagaytay-Calamba Road, Tagaytay City, Cavite
(+6346) 483-0820/3657
(+63917) 882-6885
banquets@tagaytayhighlands.com